What are the Benefits Associated with Using a Self-Storage Facility?
The use of rented storage spaces has very many advantages for both businesses and individuals. These advantages include:
1.Enhanced Security
There is more Enhanced security in storing your items in these storage facilities, unlike storing them at home. Self-storage facilities' units use advanced technology. The storage premises have surveillance cameras, security fences, limited time to go in and out, and gated entry to ensure your items are kept safe.
It is advisable to store your most valuable items in these facilities rather than in your basement or garage.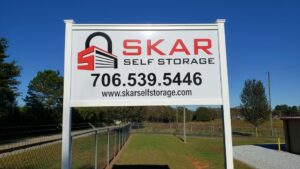 2.Reduced Clutter
Self-storage facilities are excellent as they help reduce the number of your home's or office's unused items, thus creating more room for storage of the items that are used daily. You can opt to store your old clothes, furniture, or other appliances in these facilities until when you are ready to donate or resell them.
3.Ensures Safety
One of the essential things in any home or office is safety. Employees and workers in these places must be kept free from risk, and storing the unused and hazardous items in a self-storage unit is the best way to ensure their safety in your premises.
Self-storage facilities have a variety of units that you can choose from. They are suitable regardless of the size of the item you plan on storing.
4.Facilitates Hoarding
Renting a self-storage space is an excellent option for those who cannot afford to throw away their unused items and belongings. It helps create more storage space in their homes or offices that can be used for other purposes. The owner can also get back these items at a later date when he/she requires them.
Hence, instead of keeping items that eat away your storage space, it is advisable to hire a unit that makes it more convenient to hoard on to your items awaiting their use, reselling, or donation.
5.Ensures Office Space is Used Effectively
Instead of keeping many unused items in the office, you can use rented units to store them. In these modern times, office space is getting more expensive to rent, and it is advisable to use it wisely. You can use these offsite facilities to store your furniture, equipment, and paperwork, among others, as it is much cheaper.
6.Allows for Easy Expansion
Many businesses opt to use storage facilities to create more space in their offices instead of incurring the costs associated with relocating. It is advantageous as the business will save money in the long term as a storage unit's rent is cheaper than office space rent.
7.Cost Benefits
A storage unit is relatively cheaper to rent than office or living space. Besides, some offer free transport to their tenants to attract new customers; therefore, it gets easier to store your unused items.